When a patient cancels at the last minute, what do you do?
Do you just let it go?
Ouch.
That's murder to your revenue -- private medical offices and clinics report losing 5-26% of their revenue to patient cancellations. And it's murder to your bottom line as well: your fixed costs don't stop adding up whenever patients decide not to show up.
Do you make your staff scramble to find a replacement patient?
That wastes your staff's time with tons of calls, distracting them from providing excellent care to the patients who are already in your office.
Do you attempt to bill patients for no-shows?
Have fun collecting. And just as important, we can't think of a more effective way to end a patient relationship and create bad reviews... besides maybe malpractice.
We here at BeeperMD have a slightly better approach...
Actually, it's a much better approach.
We're a patient notification company. We call and text your patients to have them confirm upcoming appointments. Lots of companies do that. But we do a few things that no other company does... including how we handle patient cancellations.
I want to learn more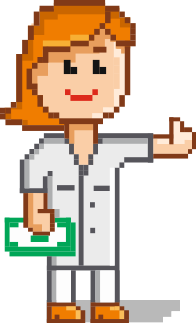 Thanks!
Our staff will get in touch with you shortly.
CALL US FOR detailed information
1-866-550-2212
We automatically fill canceled appointments.
When a patient cancels an upcoming appointment, we automatically reach out to other patients of yours and allow one patient to book that appointment. We integrate with your EHR/practice management software, where we automatically check your patient and appointment databases. (And we're HIPAA compliant, of course.)
But we go even further than that.
We prioritize the appointments you want to prioritize.
A lot of our clients had trouble slipping new patients into the schedule. So we created the ability to prioritize certain appointment types. For those offices who use this feature, new patients (or patients with the appointment types you choose) are the first to be notified when a slot opens up in the appropriate provider's schedule.
But we know that not all appointments are the same. When a 15-minute follow-up appointment opens up, we know we can't just fill that appointment with an outpatient surgery. So we categorize your appointments to make sure we only reach out to the patients who have needs you can meet right now.
We can also prioritize patients.
Are you still working off a wait list just like they did in the 1930s? C'mon. Use BeeperMD's priority patient list. Patients on our priority list will be contacted first -- if their needs can be met.
Some of our offices use this for their "A-list patients," as the name implies. But other practices have used this feature creatively: when an emergency pops up and you have to call a patient to reschedule, telling them that you've put them on a "priority patient list" -- and to keep an eye out for calls from your office -- communicates that you care about their convenience. So it prevents grumbling... and unhappy patients.
The first week we implemented this feature in a cardiologist's office, he had five last-minute cancellations. We filled all five of those appointments, recouping thousands of dollars of revenue... and making five patients happier than any of his competitors can. In another office, they've had to change the way they plan staff meetings: they used to rely on cancellations for free time... but we're booking all the open slots.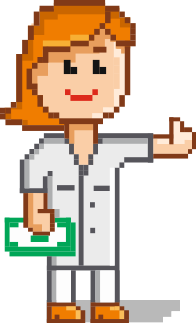 Thanks!
Our staff will get in touch with you shortly.
Please fill out the form to get started
CALL US FOR detailed information
1-866-550-2212
BeeperMD is free for three months.
After that, it's $54.99 per provider calendar per month, with no contract.